Shipment Security: Track and protect your valuable assets
Our solutions get results
or less hardwired installation
Superior asset protection
The industry's most advanced asset security platform
Our SmartLock asset tracking system automatically recognizes and reports container break-ins in real time. No other asset tracker gives you this level of visibility and control.
Empowering businesses that drive the global economy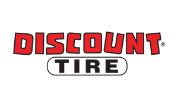 Case Study
Disaster Resource Group (DRG)
"I can log into FleetUp and monitor every trailer. It gives my executives and everyone in the command center a clear picture of where our trailers are and where they're going."
Bill Logan,
Director of Logistics, DRG
Take a peek under the hood
Get the visibility and control your fleet needs. Request a personalized quote that fits your operation's requirements.